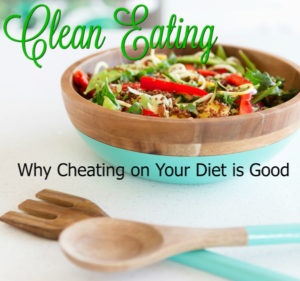 One of the major lessons taught to all of us as children is not to cheat.  Some of us didn't listen very well and subsequently found ourselves in the headmaster's office with a bare bottom and a paddle whistling through the air heading towards its destination with incredible speed and cruelty.  Afterwards, we walked uncomfortably back to the classroom, shoulders hunched, bottom throbbing, swearing to ourselves we would never cheat again, or at least not until the next math test.  Like I said, some of us didn't listen very well.
Well I have great news!!  It turns out cheating on your diet is actually good!!
Ok.  Before you click the little red x in the corner and write me off as a cheating flake, hear me out.  It turns out that cheating on your diet may actually help you to lose weight.  You see our bodies are actually really smart.  Smarter then an eight year old looking at his buddies math test right in front of the teacher.  When you cut calories and start restricting your diet, your levels of leptin begin to fall.  What is leptin you ask?  Well first I'd like to know who names this stuff.  Seriously.  Anyways, leptin is a hormone in the body that keeps you feeling full and kicks up your metabolism.  When you cut calories, the amount of this hormone begins to crash causing your metabolism to slow down.  Uh oh.
It turns out that leptin is sensitive to glucose so some athletes have started a practice call refeeding.  Again.  What is with these names.  Couldn't they call it like binge training or Cheeto lifting?  These planned meals after a workout cause increased muscle synthesis and lowered body fat according to scientists.  I'm sorry.  Cheeto say what?
It turns out you can benefit from splurging every now and then.  Here are some great tips for cheating without getting caught.
Plan your cheats and limit them to once a week.
Your cheats shouldn't be every night with a tub of ice cream while binge watching The Walking Dead.  That's not cheating.  That's just a lifestyle.  Trust me.  I know about this one.  Seriously though, by planning your cheats, you get the benefit from the cheat but are still able to quickly get back on the clean eating train through the rest of your week.  And it gives you a goal to aim for during the week.
Make the cheat a meal, not a snack, and not all day.
You shouldn't splurge all day long, and you shouldn't pop the top of the Pringles jar and not stop.  But you can have the steak, baked potato, and split a dessert with your partner.  Mmmmm.  Steak.
Try not to splurge with your trigger foods.
What is a trigger food you ask?  For me it would be Pringles or Cheetos.  I know.  Big surprise.  It's the foods that you can't stand just to have a little bit of.  Like ice cream.  Mmmmm.  Ice cream.  Oops.  Sorry.  It's best to avoid these trigger foods for your cheat because if you're anything like me, self-control goes out the window and before I know it, a cheat has turned into a cheesy dust finger coated nap inducing binge fest.
So plan your cheat and enjoy it.  And no need to worry about that pesky headmaster.  He's not watching anymore.